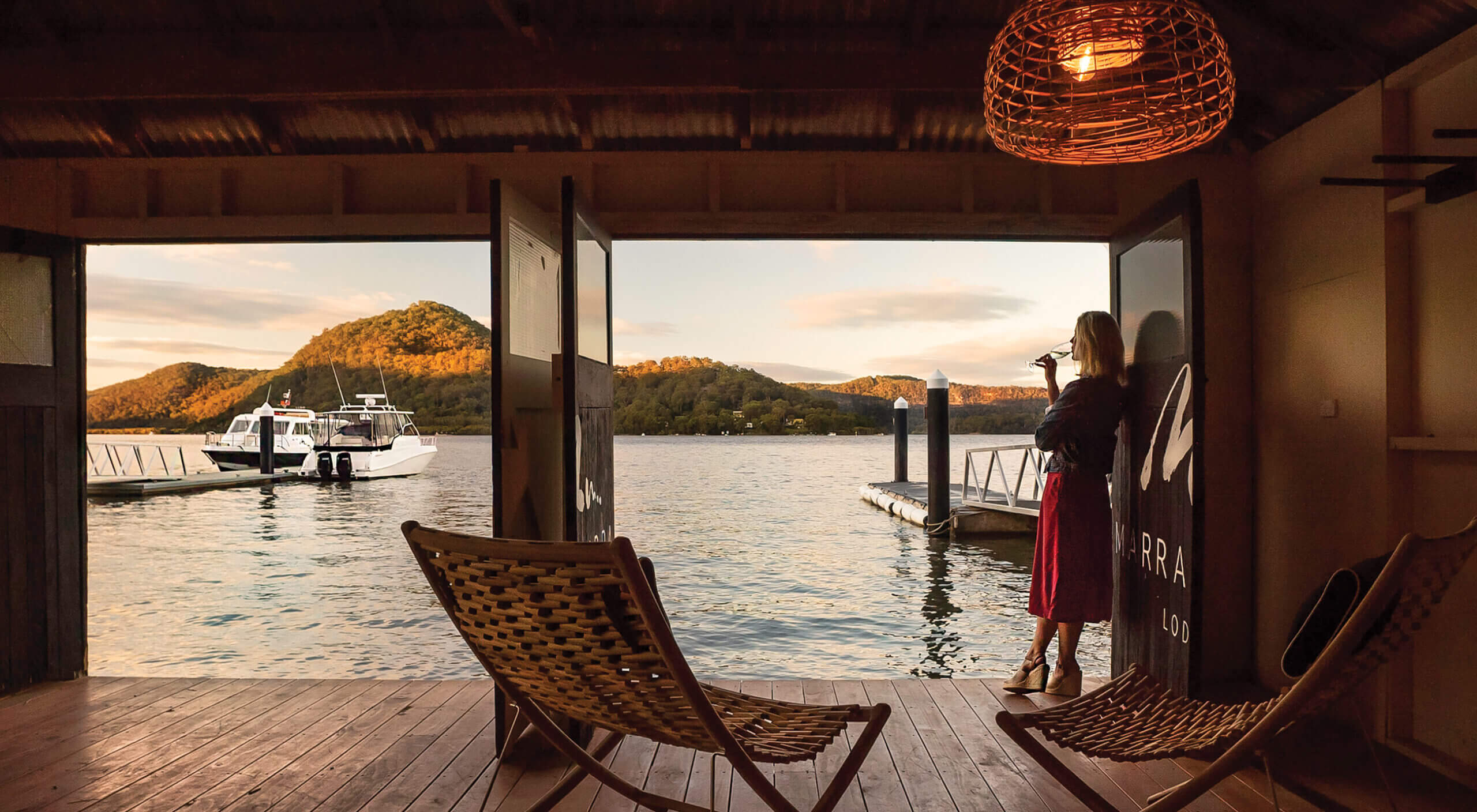 A luxury wilderness escape on the Hawkesbury River
Marramarra Lodge is Sydney's closest luxury wilderness escape.
An adults-only retreat, it has been designed to deliver an authentic Australian nature experience, surrounded by native bushland and the Hawkesbury River.
The lodge's location has an island-like feel, framed by the Marramarra National Park while the magnetic beauty of the Hawkesbury River shimmers from every direction.
Take to the water by boat on a guided tour, or at leisure with the complimentary use of paddle boards and water vessels to explore the surrounding waterways at your own pace.
Marramarra Lodge is regarded for its exclusive location, elegant dining, surrounded by breathtaking nature and with a strong early history – it's an intoxicating combination for a sensory escape.
Less than an hour's drive north of Sydney, yet a million miles from care.
Marramarra's main lodge and buildings have a rich history. Carter House was its original building constructed in the 1920s by former Cinescope editor, Mr Harold Carter. It still stands, now housing the property's leisure facilities and billiards room.
Since then, the property has been the home of adventure groups including Outward Bound Australia who called the site home in the 1950s and 1960s, with their most famous guest, H.R.H. Prince Charles Mountbatten-Windsor, who participated while in his youth and later as a patron.
In the mid 1970s, Knox Grammar School purchased the property for its own outdoor adventure camps and programs. The retreat, with its surrounding river and sandstone cliffs, offered an inspiring backdrop for the camaraderie enjoyed between the school's parents and students during their outdoor lessons. Today, Marramarra Lodge offers a sense of nostalgia for many former students.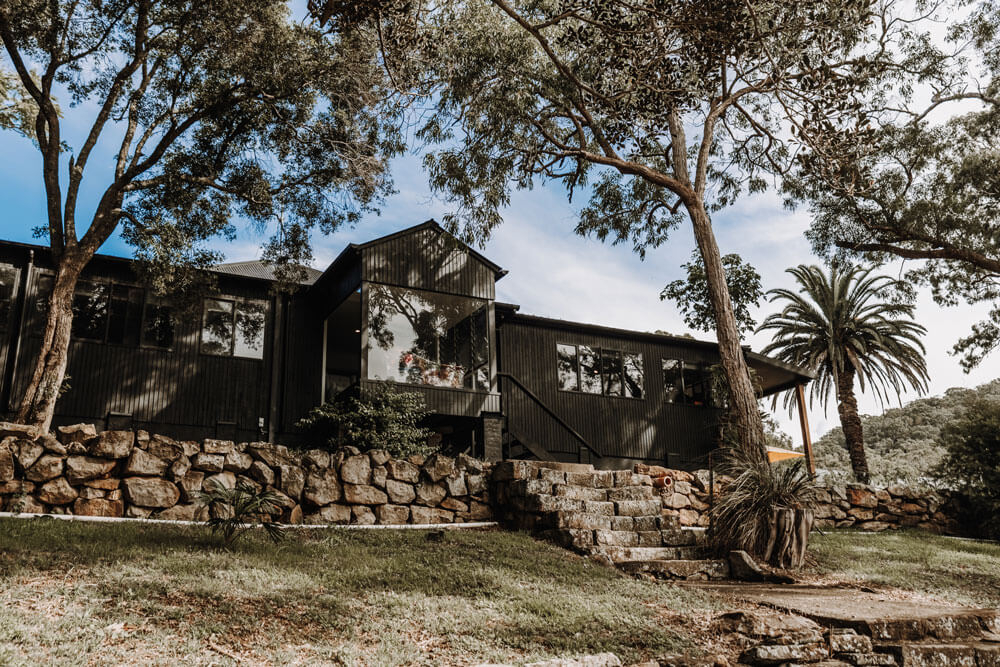 The site of Marramarra Lodge at Fisherman's Point has been a part of the Dharug people's traditional lands for tens of thousands of years.
On nearby Bar Island, located less than 200 meters away across the river, both Dharug and European archaeology can be identified. Bar Island was never settled due to lack of water, though as it was situated at the confluence of major Hawkesbury River tributaries, it was used as a meeting place for the Dharug clans and later by European settlers.
At Marramarra Lodge, there is a trove of indigenous shellfish middens (mounds containing the remains of many Aboriginal shellfish meals, tools and occasionally bone artifacts) and traditional rock carvings which can be pointed out by staff during your stay.
Fisherman's Point itself has its own early settlement and convict history, with a local industry of orange-growing to fishing and oyster production. Orange groves can still be witnessed within the surrounding wilderness as a reminder to these early days, while fishing boats, prawn trawlers and oyster production are still a daily sight on the river.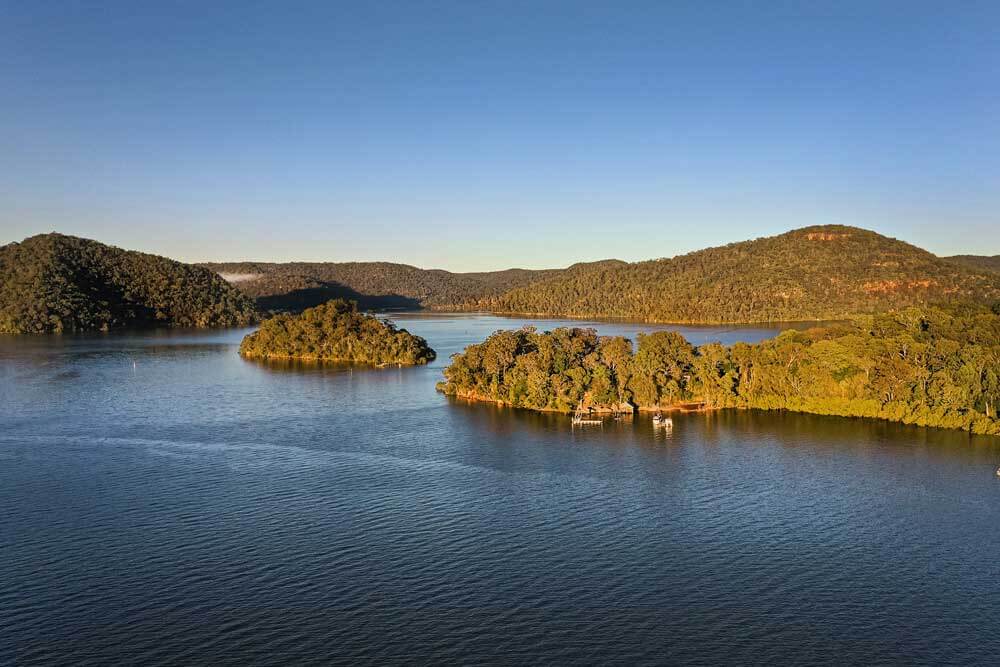 Marramarra Lodge is set on over 8-acres on Hawkesbury River frontage. It's an exclusive pocket surrounded by water and adjoining Marramarra National Park.
The location is accessible only by water, seaplane or helicopter.
There are a number of bushwalks that run from the grounds. Spot the native Wollemi Pine trees and a variety of native birds and animal life including sea eagles, lyrebirds, wallabies, goannas, bandicoots, black and white cockatoos and kookaburras.
The Hawkesbury River is renowned for its great fishing, including bream, luderick, mullowway, flathead, flounder, kingfish and oysters. At Marramarra Lodge, where tidal saltwater brings with it fresh ocean nutrients, it's also possible to catch mud-crabs who love the soft, muddy bottom below the low tide level.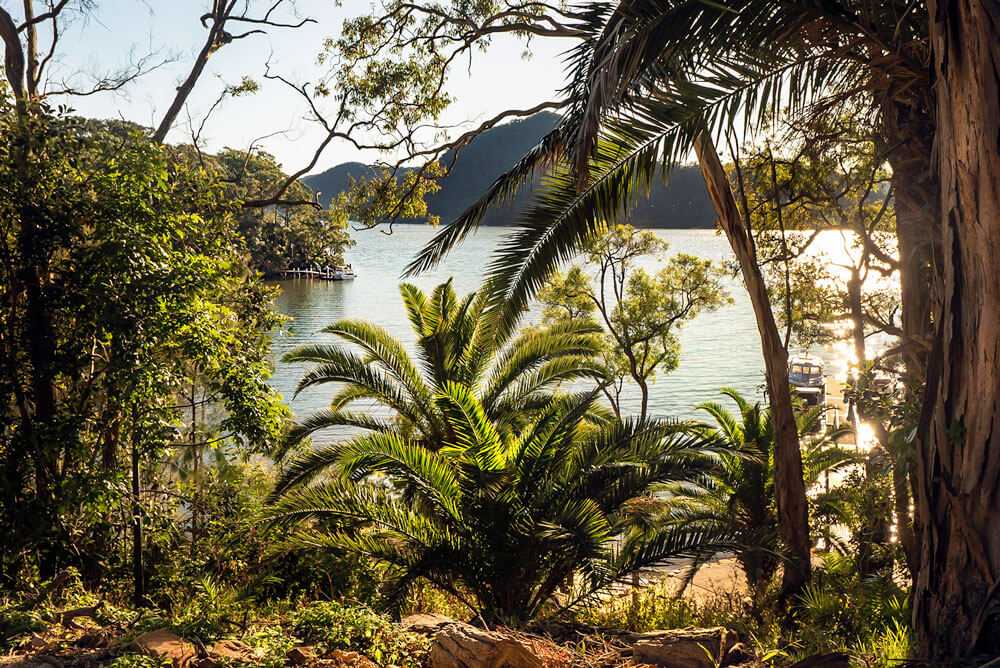 Sustainability commitment
At Marramarra Lodge we aim to be recognised as a leader in responsible tourism and known for creating positive environmental outcomes.  We are deeply committed to achieving best practice environmental and social sustainability.
To achieve our goals we have established a Sustainability Green Team who assist in developing and implementing our sustainability goals and plans. These goals guide all facets of the Lodge's operations, with our aim to preserve the land's native origins and encourage the return of native wildlife.
The Lodge is surrounded by Marramarra National Park and abides by the principles of the National Park to ensure our impact on the environment and river system is minimal. We have used Dharug words where applicable and have placed signage showing areas of significance. We practice to teach, look but don't touch with heritage and environmental areas. We always practice minimal impact by keeping our guest and staff numbers below 60 at any one time. Where possible we use electric vehicles and equipment.
Additional information on sustainability and our sustainability efforts can be found at ecotourism.org.au
We acknowledge the Traditional Custodians of the land on which we occupy, and pay our respects to their Elders past, present and emerging.