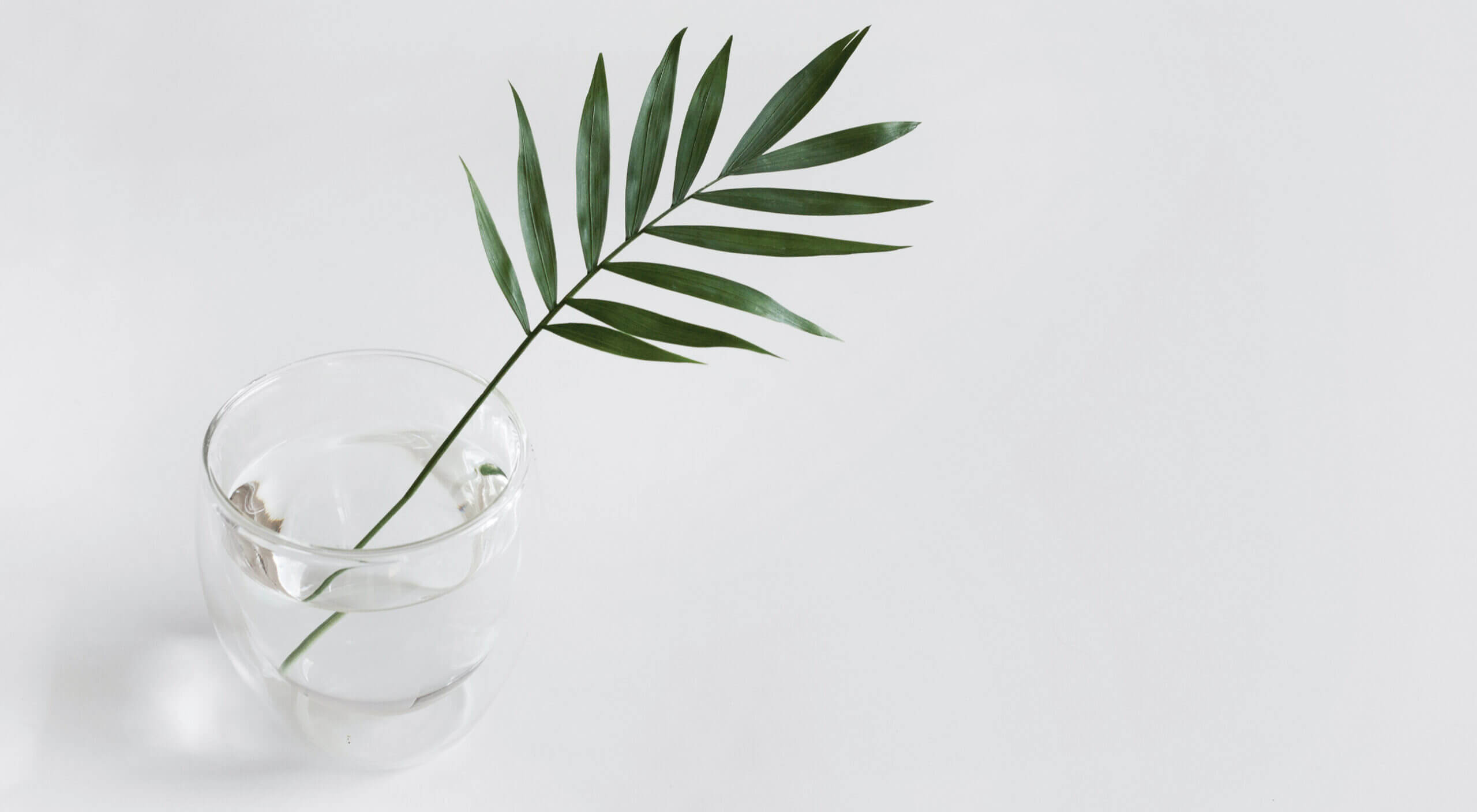 Unwind and restore at Iyora Day Spa with a menu of rejuvenating, aromatic treatments for in-house guests using the Australian-made Sodashi spa care range.
"Iyora" translates from the local Dharug language to mean "people" and at Iyora Day Spa the focus is solely on our guests.
Book in with one of our trained therapists  people for an indulgent experience to feel nourished and restore your sense of wellbeing.
Marramarra signature treatment: 'Lodge Luxury Indulgence'
From top to toe this ultimate treatment will leave you feeling refreshed and reinvigorated. Unwind with a 45-minute Marramarra Aromatherapy massage followed by a luxurious vanilla and sandalwood body polish, leaving your skin silky, glowing and rehydrated.
This blissful treatment progresses with a 45-minute Sodashi facial restoring balance and harmony before concluding with an indulgent aromatherapy and hot stone foot massage.
Massages
Marramarra Signature Aromatherapy Massage
Combining the healing power of touch with Sodashi's unique approach to nature and nurture, this deeply relaxing massage uses smooth stroking movements to encourage lymphatic circulation and balance the energy meridians in the body. The synergy of Sodashi's natural plant oils and aromatic essences nourishes the skin, relieving emotional and physical tension.
60 mins $165 / 90 mins $230
Hot Stone Massage
Smooth basalt river stones are heated and placed at particular pressure points on the back to soothe the muscles, opening up the energy pathways in the body. With the muscles warmed and relaxed, your therapist is able to work deeper into the muscle tissue.
60 mins $165 / 90mins $230
Deep Tissue Massage
This is a customised treatment, concentrating on specific areas of concern such as the neck, lower back and shoulders. This treatment is designed for deep muscle relief, releasing toxins from the muscles and reducing stress and tension. Deep pressure and firm movements on specific areas of concern help release stubborn muscles.
60 mins $165 / 90mins $230
Sodashi Soul to Sole
This collection of Sodashi therapies begins with an aromatic steaming head wrap and the application of an enriching, tension-relieving scalp mask and massage, providing essential nutrients and leaving hair silky smooth. The hands and lower arms are treated with a gentle and fragrant scrub then massaged with enriching creams to nourish and soften. To finish, aching feet and legs are massaged, increase circulation and reducing swelling
Facials
Transformation Mineral Mask Facial
A timeless French facial massage that includes the neck, shoulders and decolletage. Soft and subtle mineral mask infusing layers of Sodashi's youth-enhancing botanical formulations deeply into the pores, with an intensive boost of natures' vitamins and minerals. Double cleanse and gentle but effective enzyme exfoliation. The result is radiant skin from a treatment that hydrates, nourishes, firms, smooths and strengthens.
Sodashi Pure Radiance Facial
A journey of deep relaxation and total renewal. This treatment begins with aromatic warm facial compresses to soften and exfoliate, followed by the application of a nurturing face mask rich in herbal extracts to purify and hydrate the skin. This facial experience is customised to your needs, utilising Sodashi's luxurious Plant Essence Synergies to leave skin revitalised.
Brightening Facial
The perfect tonic for tired skin, this renewal facial restores vitality with active marine and mineral ingredients. An abundance of youth-enhancing botanicals help to promote even skin tone and enhance natural radiance, for visibly brighter and smoother skin. This treatment is customised for your unique skin type.
Deep Cleansing Mens Facial
Designed to treat men's specific skin concerns. A deep cleansing and exfoliating facial balancing the skin's natural oils, soothing irritation and preventing in-grown hairs. The treatment closes with a relaxing massage to tone and firm facial muscles, leaving the face looking fresh and revitalised.
Body treatments
Contouring Marine Body Polish and Wrap
This treatment begins with an invigorating full body exfoliation with finely ground pumice and volcanic clay, followed by a comforting body wrap. This mask is rich in carefully selected marine extracts, plant essences and algae to stimulate the lymphatic system and assist in the removal of accumulated toxins. After a refreshing shower, Sodashi's specialised contouring gel and a refreshing lotion are applied, leaving skin feeling toned and lustrous.
Detoxifying Marine Body Wrap
Combining the richness of marine flora, algae, minerals and plant essences, this treatment detoxifies at all levels. A full body exfoliation with Sodashi's Organic Green Tea Salt Therapy Exfoliant softens the skin before a warm Sodashi Marine Body Mask is applied and the body is cocooned in a comforting wrap. A soothing scalp massage is performed for complete comfort and total relaxation. To finish, an uplifting lotion is massaged into the skin.
Invigorating Detox Body Polish
A stimulating treatment to draw out body toxins. This treatment begins with warmed theraputic oils massaged into the skin, followed by a Himalayan salt and plant essence therapy exfoliation. Designed to relieve stress and fatigue while gently stimulating the body's circulation, this treatment is particularly recommended following periods of travel or strenuous exercise.
Vanilla and Sandalwood Body Polish
This highly fragrant body exfoliation soothes and calms while revitalising and hydrating the skin. Sodashi's Vanilla Body Exfoliant buffs away dry skin while Sandalwood eases tired and aching muscles. A closing application of Sodashi's Vanilla Body Butter infuses a beautiful fragrance deep into the skin. This immersive experience is safe and effective during pregnancy.
Enhancements
These treatments may be added to full treatments, or be enjoyed on their own.
Each are 30mins, $80.
Foot Massage Ritual
Soothe tired and sore feet. A salt therapy and exfoliating polish refreshes the skin and improves circulation. An ayurvedic foot and calf massage with moisturisers rich in essential oil relieve tension while leaving feet feeling light and revitalised.
A nurturing treatment beginning with gentle exfoliation of the hands and arms followed by a vitamin-rich mineral mask to smooth the skin. A soothing massage will leave the hands feeling smooth and soft
Dreamy Head Massage with Nourishing Hair Treatment
Warm Sodashi clays are massaged over the scalp to release pressure and tension. This mask treatment deeply nourishes the scalp and leaves the hair feeling silky and shiny.
Eye Renewal Ritual
A targeted but extensive treatment incorporating eye cleanse, mask, massage, lifting gel and cream leaving eyes feeling refreshed and revitalised.
Back Exfoliation and Massage
This back massage and invigorating salt polish uses gentle rhythmic strokes to help ease tension and stimulate your blood and lymphatic circulation
Iyora Day Spa booking information
To maximise the health benefits of your spa experience we recommend you arrive 10 minutes prior to the scheduled appointment.
Iyora Day Spa does provide walk-in bookings, however our treatments are very popular and we suggest making appointments well in advance.
A 50% cancellation fee will be incurred for any treatment not cancelled at least 24 hours prior to appointment. Cancellation within 12 hours will incur a 100% charge.
Give the gift that is perfect for every occasion – a Marramarra Lodge Gift Voucher.
Gift Vouchers are available for purchase to any value, and are valid for 36-months from the date of issue.
Please note full payment is required prior to the Gift Voucher being issued and no refunds can be issued for any unredeemed values.
CONTACT US