17 of Australia's Greatest Luxury Lodges You Must Know About
Australia is home to a diverse and spectacular environment, with landscapes from the arid deserts of the central regions to the tropical paradise of the Top End, and the Alpine beauty of the south-east. A luxury lodge is the ideal way to experience the rugged beauty of this wild and stunning land. Here are 17 of the greatest Luxury Lodges that will offer you an unforgettable experience.
     1. MARRAMARRA LODGE, HAWKESBURY RIVER, NSW
Designed to deliver an authentic Australian nature experience, this adults-only retreat features an island-like feel on the banks of the shimmering Hawkesbury River, surrounded by the gorgeous native bushland of the Marramarra National Park.
Take to the water by boat on a luxurious champagne and oyster cruise or explore the surrounding waterways at your own pace with the complimentary use of paddle boards and water vessels.
From the river-safari style experience of the gorgeous Peninsula Tent to the secluded luxury of a Bay Bungalow, the accommodation options at Marramarra Lodge will take your breath away. A highlight of your stay will be the all-inclusive culinary experience that Marramarra's chefs have prepared for you. From the gourmet a la carte breakfast to a light lunch, and completed by an elegant degustation journey for dinner, the locally sourced and house-crafted produce is a revelation.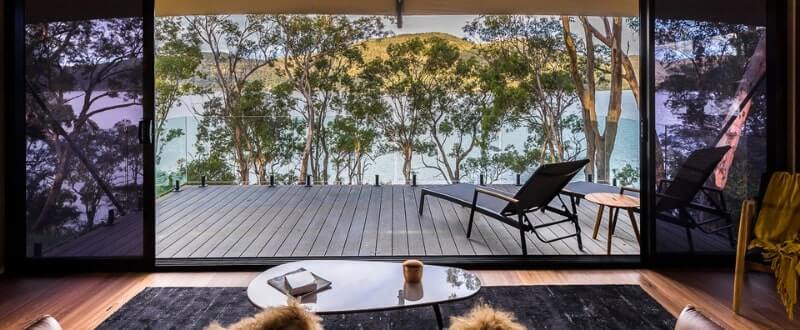 2. EL QUESTRO HOMESTEAD, THE KIMBERLEY, WA
The rugged Kimberley landscape is the ultimate backdrop for the gorgeously situated El Questro Homestead. Located on the iconic Gibb River Road, this is a true Kimberley experience. Take a flight over the world-heritage listed Bungle Bungle Range, soak in a thermal spring or explore the stunning gorges that the Kimberley is famous for – El Questro is the perfect base to do it from.
     3. LONGITUDE 131°, ULURU, NT
When it comes to the ultimate Australian destinations, it doesn't get any more iconic than Uluru. Longitude 131° features 16 luxury pavilions that overlook the stunning Uluru-Kata Tjuta national Park. The ever-shifting colours of this breathtaking landscape will give you a unique view into the lives and the culture of the Aboriginal people, and dining in the desert under a spectacular vista of the Milky Way galaxy above will be an experience you won't forget.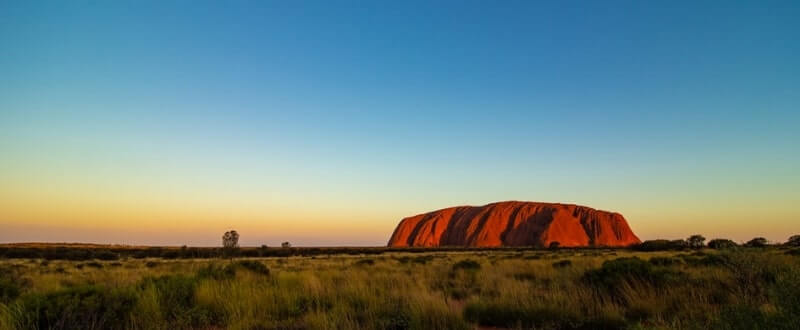 4. ARKABA, FLINDERS RANGES, SA
The Flinders Ranges need to be seen in person for their beauty to be truly appreciated. The 1850's Homestead of Arkaba is located on a 243 Square Kilometre wildlife conservancy and is home to a wide variety of birdlife and wildlife, which make this luxury lodge one of the best places to experience the Flinders Ranges. From flights over the iconic Wilpena Pound to a safari drive where you'll see wildlife in their native habitat, Arkaba offers a unique perspective on the region.
     5. SILKY OAKS LODGE, DAINTREE NATIONAL PARK, QLD
The world-heritage listed Daintree National Park is an iconic tropical experience that is a must visit when you're travelling to far north Queensland. Silky Oaks Lodge features luxury treehouses set amongst 32 hectares of rainforest which overlook the stunning Mossman River. While you're there, experience an indigenous tour of the rainforest and nearby Mossman Gorge or a luxury yacht trip to the iconic Great Barrier Reef.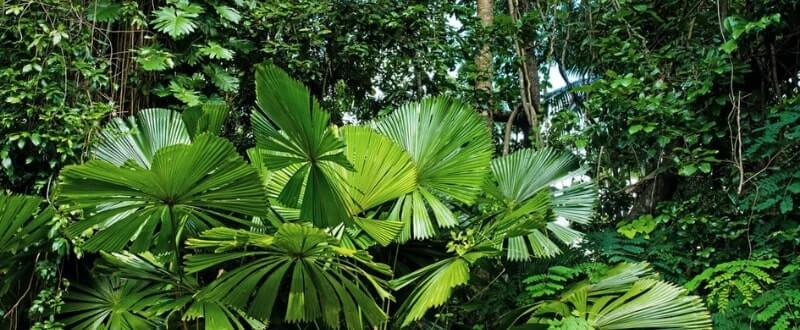 6. BAY OF FIRES LODGE, BAY OF FIRES, TAS
Getting its name from the fiery orange granite boulders that line the coast, the Bay of Fires is one of Tasmania's most stunning and iconic destinations. Bay of Fires Lodge is an exceptional alternative to camping and is exclusively used by those undertaking the Bay of Fires Lodge Walk. The only building for over 20km, the lodge offers complete seclusion and luxuries that are a welcome respite when exploring this rugged and iconic section of Tasmania's coast on foot.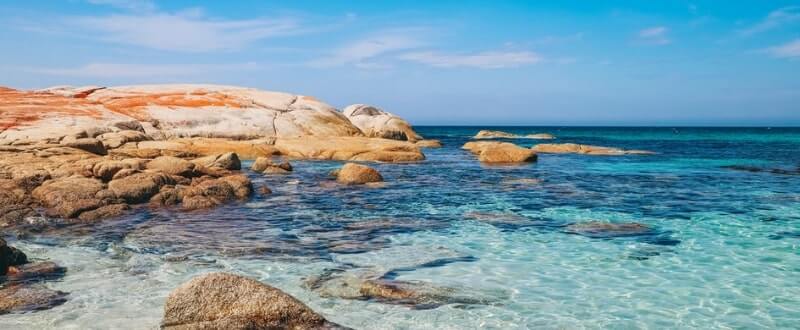 7. LAKE HOUSE, DAYLESFORD, VIC
Offering an incredible food and wine experience, the Lake House overlooks the picturesque Lake Daylesford, which is a mere 90 mins from Melbourne, but feels much more remote! Here, you'll experience a real modern Australian farm-to-table cuisine movement, with food and wine sourced entirely from local producers.
     8. CAPELLA LODGE, LORD HOWE ISLAND, NSW
Another iconic World Heritage listed destination, Lord Howe Island is the ultimate destination for lovers of birds, plants and exotic marine life. Surrounded by the world's southernmost coral reef, Capella Lodge overlooks the island's gorgeously romantic Lover's Bay. Explore the island's rainforests and white-sand beaches during the day and dine on the finest locally sourced seafood at night – Capella Lodge is a true Lord Howe experience.
     9. KINGSFORD HOMESTEAD, BAROSSA VALLEY, SA
Built in the 19th century, the stunning Georgian-sandstone exterior of Kingsford Homestead is perhaps best known as the set of the Australian TV show McLoud's Daughters. Now, it's a luxurious boutique luxury lodge that offers charming country cuisine and the option to explore the award-winning wines of the Barossa Valley.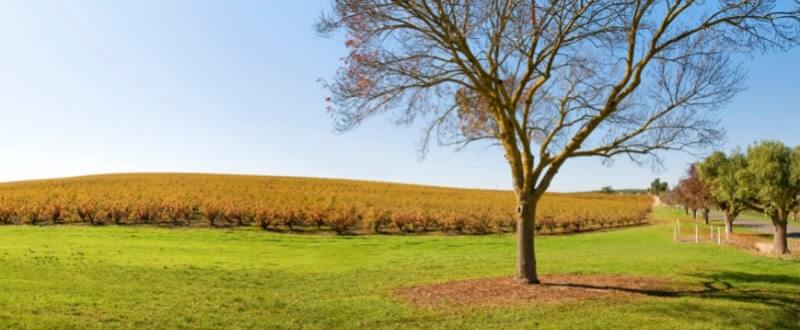 10. SAL SALIS, NINGALOO, WA
The World Heritage-listed Ningaloo Reef may just be one of the most unique destinations Western Australia has to offer. It is here where you can swim with turtles, whale sharks and humpback whales. Sal Salis is a true Australian Luxury Lodge experience nestled amongst the sand dunes where you'll experience the joy of staying in luxurious safari-style wilderness tents in a location that is truly unique.
     11. LIZARD ISLAND, GREAT BARRIER REEF, QLD
The Great Barrier Reef needs no introduction and could be considered perhaps the single most iconic Australian tourism destination there is. Lizard Island offers a luxury lodge experience that will see you stepping right off its pristine white-sand beach to snorkel amongst coral reefs and schools of tropical fish. Once you've finished exploring the majestic reef, experience the local cuisine or treat yourself to an indulgent spa treatment.
     12. BAMURRU PLAINS, MARY RIVER, NT
Wild bush luxury is the term that perhaps best describes this exclusive luxury wilderness camp which is situated on the Mary River Floodplain, close to the iconic Kakadu National Park. In this gorgeous spot, adventure and luxury combine. Begin your day spotting crocodiles on an airboat safari, and finish it sipping cocktails while experiencing a classic Top End sunset.
     13. SAFFIRE, FREYCINET PENINSULA, TAS
Home to Great Oyster Bay and the gorgeous Hazards Mountain Range, Freycinet Peninsula is the quintessential Tasmanian experience. Saffire features 20 luxurious suites and a day spa and is the perfect base from which to embark on a Tasmanian Devil Experience or to take a luxury luncheon cruise to the stunning Wineglass Bay. Taste oysters right from the water while you sip on locally sourced Tasmanian sparkling wine – you won't want your experience to end!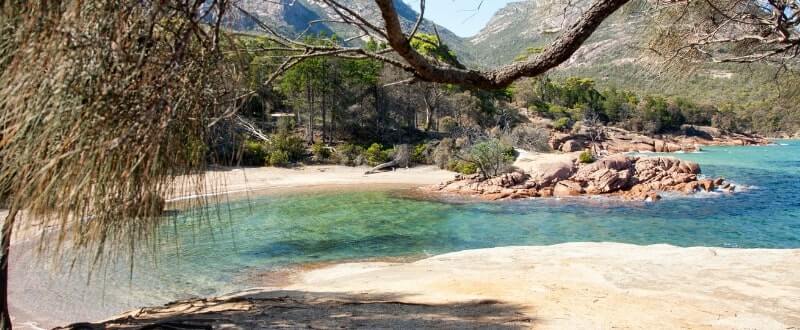 14. SPICERS PEAK LODGE, SCENIC RIM, QLD
A luxury mountain lodge located in Queensland? It does exist! Spicer's Peak Lodge is Queensland's highest lodge, surrounded by the World Heritage Listed Main Range National Park in Queensland's Scenic Rim region. Experience the height of luxury in a lodge with your own infinity pool or embark on a four-day mountain bike adventure… It's the perfect combination of adventure and relaxation!
     15. CAPE LODGE, MARGARET RIVER, WA
The Margaret River is WA's most prestigious wine region, so it's only fitting that if you're going to visit then you stay at a lodge with its own private vineyard! Cape Lodge offers all the facilities of a world-class boutique hotel while feeling like a country estate. Experiencing the local cuisine and wines is the ultimate experience here, and you can get the most out of your culinary experience by partaking in a cooking class or embarking on a private guided wine tour.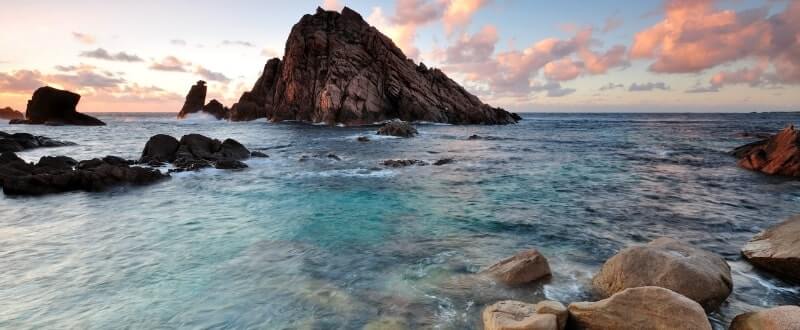 16. QUALIA, HAMILTON ISLAND, QLD
Hamilton Island is the ideal hub from which to explore the Whitsundays, and Qualia will let you do so from a luxurious and private room shielded by bushland and with stunning water views. The go-to choice for celebrities who want to experience the Great Barrier Reef, you can experience everything from a game of golf on a course designed by a British Open winner to a catamaran day trip to the stunning and iconic Whitehaven Beach.
Looking for Glamping in the Hunter Valley?
     17. CICADA LODGE, KATHERINE, NT
First-class accommodation and fine dining combine at Cicada Lodge, which is an oasis of luxury within the Nitmiluk National Park. Get a true understanding of the local Jawoyn people's culture and experience 30,000-year-old rock art via a helicopter tour. Cool off in a culturally significant waterhole in the remote wilderness, or take a class in traditional weaving or weaponry. This is truly a unique cultural experience you will get nowhere else.